"Karma To Dharma" is an core community of Yoga teachers and committed practitioners who are ready to lean into their fullest potential and explore living a Yogic lifestyle held by the pillars of Sangha (community) and Satsang (spiritual discourse seated in truth).

It is a course and online community that bridges worlds by existing online and in-person, giving opportunity to dig deeper into Self and into the teachings. Along the way, you will connect with others and be foundationally supported to bring Yoga into your world as a way of life rather than something we practice.
REGISTRATION CLOSES 31st JANUARY 2020

COURSE STARTS 12th MARCH 2020
Spaces limited to 25 participants... so secure your spot today!
Your Instructor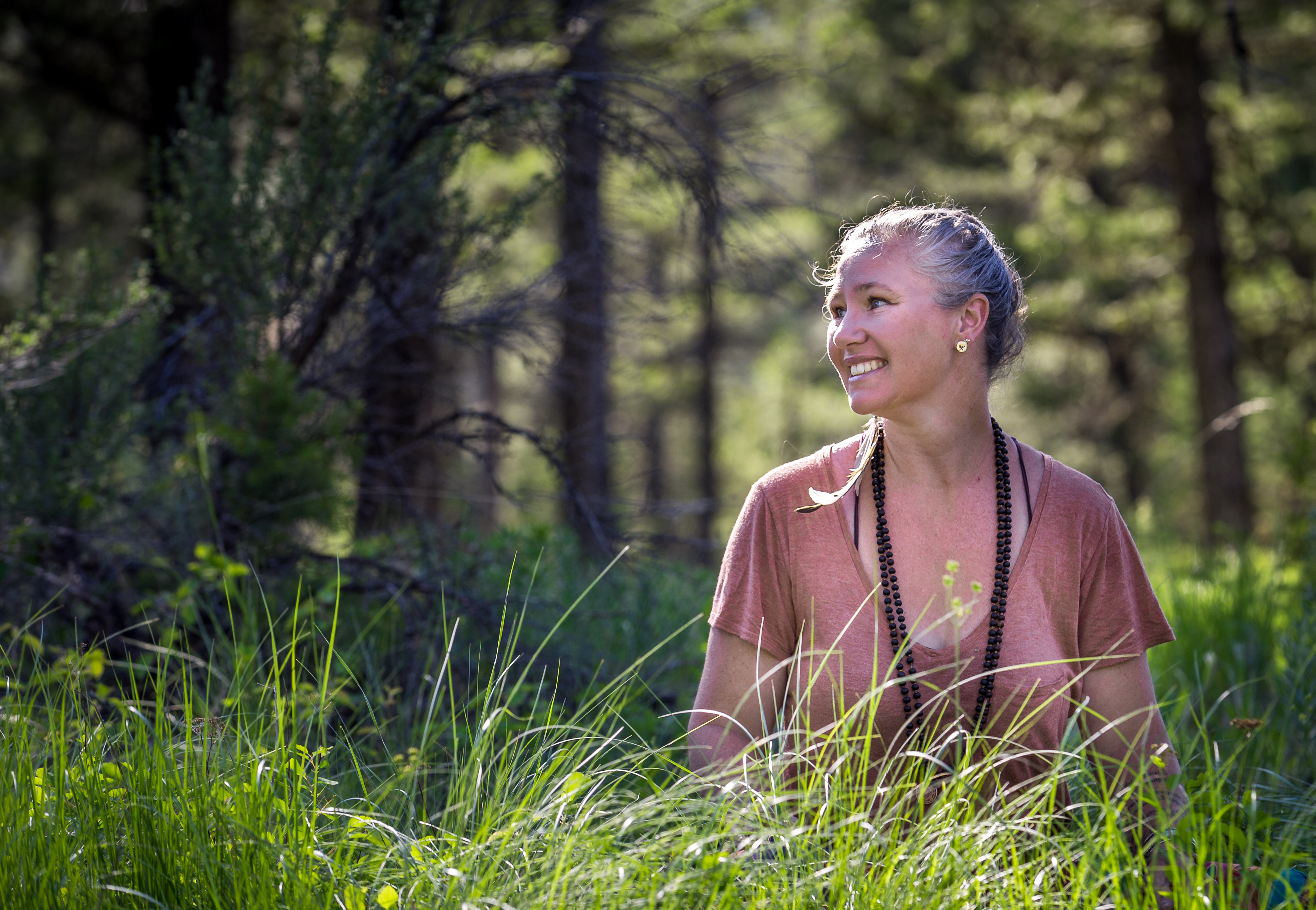 Sannyasi Shivani is the founder of Ishtadev Niwas Ashram and the non-profit Living Yoga Society. She is an accomplished artist, writer, inspirational speaker and karma sannyasin yogini at the feet of her Gurus Paramahansa Satyananda Saraswati and Paramahansa Satyasangananda Saraswati, in Rikhia Ashram, India.

In 2001, Sn Shivani was challenged with a painful and 'incurable' disease and decided to take a new approach to life. This is when she discovered the ancient philosophy of Yoga. The New Zealand native not only healed her endometriosis, but brought harmony to her life and body, by unraveling the stresses of her illness from its source.

Sn Shivani has completed over a thousand hours of intensive Yoga training and is a certified E-RYT 500 Yoga teacher and teacher trainer. Her intuition and expertise are invaluable whether she is working in private sessions or speaking to large groups. She has traveled the world speaking and teaching Yogic techniques and philosophy that can be used in daily life to raise ones consciousness and quality of life.

Sn Shivani is also the co-owner operator of Ishtadev Niwas Farm where she lives and works with her husband Sannyasi Paramjyoti, son Narayan, and offers life changing retreats and classes. Her intention is to bring the Eastern philosophy of Yoga to the West and facilitate the beautiful awakening here in Canada. Sn Shivani's favourite pastime is playing with their 9 year old son, her greatest teacher.
For musings, inspiration, down to earth living Yoga insights and good 'ol Ashram shenanigans you can follow her on Facebook Shivani Howe Writer . Teacher . Life Lover and Ishtadev Niwas Ashram and Instagram - Shivani.Howe.108 and Ishtadev Niwas Ashram.

Course Curriculum
13th March 2020
Available in days
days after you enroll
17th March 2020
Available in days
days after you enroll
24th March 2020
Available in days
days after you enroll
Frequently Asked Questions
When does the course start and finish?
We are very excited to let you know that Karma to Dharma will be running from beginning March 2020 to - end of November 2020.
How long do I have access to the course?
You will have until March 2021 to revisit all the lectures and the stay connected on the community forum through the winter!
What if I am unhappy with the course?
We would never want you to be unhappy! If you are unsatisfied with your purchase, contact us in the first 30 days and we will give you a full refund.
Half Circle vs Full Circle
Which is best for you???
Half Circle Karma to Dharma
-LYS 2020 Membership
-Access to participate in LYS Programming & Events
-Online Karma to Dharma Forum Access
-Bi-weekly video lectures and monthly "Bihar School of Yoga - Yoga Mag" Article Discussions
-Weekly Yoga Teacher/Student Asana Class Plans
-Monthly online Satsang (with Shivani and guests)
-Forum-based coaching on personal daily Sadhana
-20% discount off private sessions with Shivani (reg price $108 per hour)
-40% off 1x week-long residency at Ishtadev Niwas Ashram, For more than 1 week – 10% off program pricing
-40% off 1x weekend-long retreat at Ishtadev Niwas Ashram, For more than 1 weekend – 10% off program pricing
-Access to Navaratri Sadhana online streaming and/or in-person Sadhana participation
Full Circle Karma to Dharma
-LYS 2020 Membership
-Mala
-Access to participate in LYS Programming & Events
-Online Karma to Dharma Forum Access
-Bi-weekly video lectures and monthly "Bihar School of Yoga - Yoga Mag" Article Discussions
-Weekly Yoga Teacher/Student Asana Class Plans
-Monthly online Satsang (with Shivani and guests)
-Forum-based coaching on personal daily Sadhana
-1 free private session with Shivani, 20% off follow-up sessions (regular price - $108 per hour)
-1 week free week-long residency at Ishtadev Niwas Ashram, For more than 1 week – 20% off program pricing
-1 weekend free retreat at Ishtadev Niwas Ashram, For more than 1 weekend – 20% off program pricing
-Access to Navaratri Sadhana online streaming and/or in-person Sadhana participation